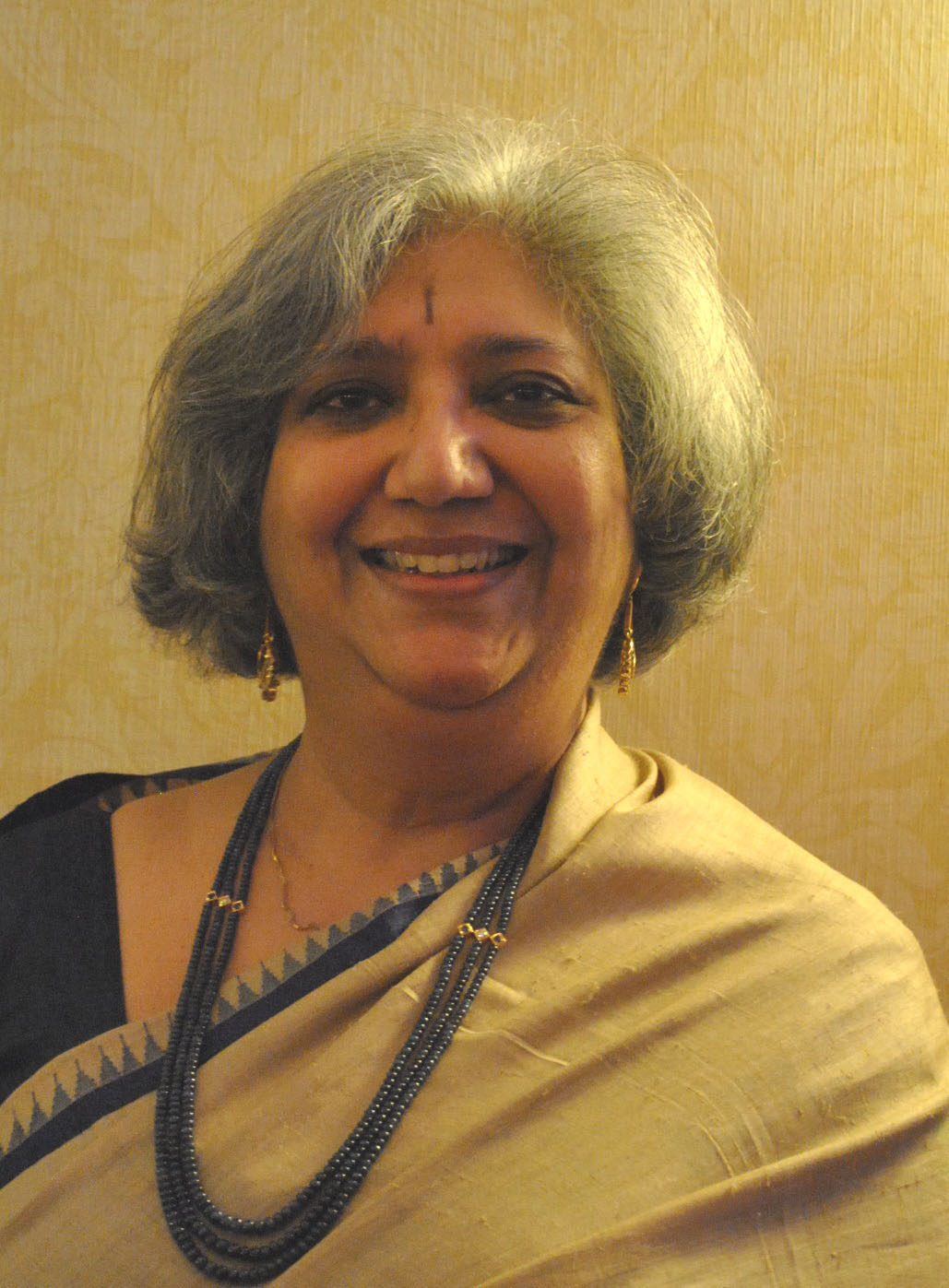 Sukanya Mukherji
Founder, Director
She has a Master of Dance degree from Rabindra Bharati University, Calcutta, India, and is the recipient of the gold medal in her year. She is the founder and the Artistic Director of Mayur Dance Academy and Company; both are dedicated to promoting Indian Performing Arts, especially the classical dance form Odissi. Under the heading of these organizations, she has staged many highly acclaimed shows since 1993.
Sukanya started her dance training when she was three, at the Children's Little Theatre (CLT), India, a leading cultural institute for children since 1952. Her grandfather, Sri Samar Chatterjee, was her mentor. One of her first teachers was Sri Balakrishna Menon, a Kathakali guru who worked with Tagore directly. Later she trained with the late Padmabibhushan Guru Kelucharan Mahapatra in the Odissi style.
While maintaining the core concepts of traditional methodologies, for any dancer to be versatile, an additional milieu of creative dance should be included. For children, dance should start as fun and enjoyment, and through it, should be mastered the rudiments of music, rhythm, and the art of performing.
Sukanya worked closely with the organizers of the Folklife Festival, held by the Smithsonian every year. The 1985 India festival was her first, and she has since worked and performed for the Smithsonian many times. In 1995, she performed at the Kennedy Center, at a special performance presented by the Ambassador of India, for the President of the United States and the First Lady, Mrs. Hillary Clinton.
Sukanya is an active member of the Indian Dance Educators' Association (IDEA) in the Washington area. She has performed widely in India and the United States. She has traveled with Mayur Dance Company to perform at the International Odissi Festival in Bhuvaneshwar several times. In 2006, the troupe was featured in the Times of India for a performance to remember. Owing to her extensive work with the writings of Rabindranath Tagore, Sukanya was asked to create a production for the Smithsonian Institution's celebration of the poet's 150th birth anniversary in 2011. The production was very well received.
Sukanya is particularly interested in the interplay between tradition and innovation, and she has spoken as a panelist at numerous prestigious dance festivals on this and other topics. She enjoys sharing her progressive perspective with her students and company, and constantly develops new ideas and productions with them in mind.