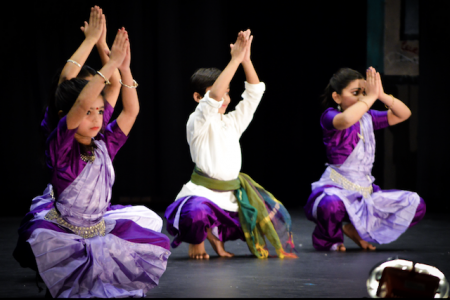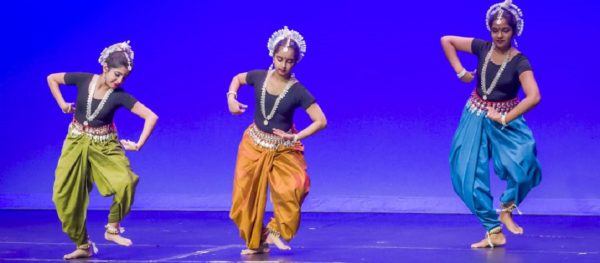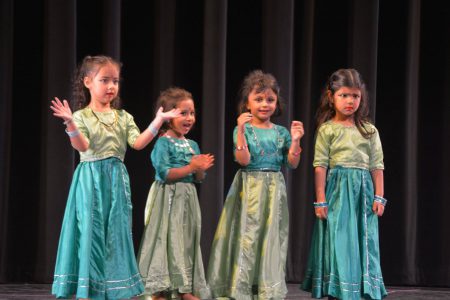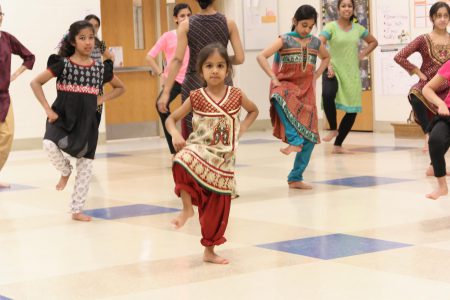 Sukanya believes that while maintaining the core concepts of traditional methodologies of Odissi, a milieu of creative dance is essential for any dancer to be versatile.
For children, dance should start as fun and enjoyment, and through it, should be mastered the rudiments of music, rhythm, and a love of performing.
In the interest of cultivating these skills, Mayur stages many shows featuring the performances of children only.
As students progress, they have opportunities to perform as more mature dancers in prestigious venues all over the world. Some of Mayur's earliest students formed a professional dance company in 2006, through which they create and perform traditional and original work both domestically and abroad.
The more serious and talented students will have an opportunity to join this company and make Odissi an enduring part of their lives.
Eligibility
Note: Mayur does not offer beginner classes for adults. Prior experience with Odissi is required for prospective adult students
The academy takes children from the age of four. They start out with playful methods of keeping rhythm. The classes are taught in groups of 3 – 6 students. Students are initially placed according to age and aptitude; as they progress, their placement into classes is determined by talent and perseverance rather than age or years of training alone.
Class Schedule & Fees
Classes are taught by Sukanya Mukherji, Mishka Shreya Mukherji, and our junior instructors.
Classes are generally held once a week.
Weekly class duration: 45 minutes for juniors, 60 minutes for intermediates, and 90 minutes for seniors.
Monthly (first or second Friday of every month): A school-wide, workshop-style class
Friday classes are mandatory for students 6 years and above.
Students may be expected to attend additional rehearsals leading up to a performance.
Prior to the annual program at the end of June each year, there is a weeklong rehearsal period. There are no extra charges for these classes.
The schedule is changed every semester according to enrollment and student improvement.
Please see the calendar for the detailed schedule.
Fees: Due at the beginning of each month.

$125/student/month for group classes
$70/student/class for private lessons.
Absences
Families are responsible for the full month's fees, regardless of student absences. We will always do our best to catch students up on material from a class they have missed, but bear in mind that excessive absences by even one student will slow down the entire class. Any fee adjustments due to extenuating circumstances must be discussed with the director beforehand.
Dress Code
Students should come to class in clothes that let them move freely and allow instructors to see their form.
Salwars, tights, or leggings are acceptable bottoms
Kurtas or form-fitting t-shirts may be worn on top.
Baggy clothing such as sweatpants, pajama pants, bulky sweaters, or loose t-shirts are not appropriate.
Long hair must be tied back during class
Performances
Mayur organizes two student showcases every year.
Winter Concert
This is a free concert where beginners and juniors get the chance to show what they have learned at the end of the fall semester.
This show is open to the friends and families of Mayur, and is followed by certificate distribution and a potluck dinner.
Annual Show
This is a ticketed production featuring the senior students and the Company. Junior dancers take part in the first half of this show.
Different class groups take part in many other local productions throughout the year.